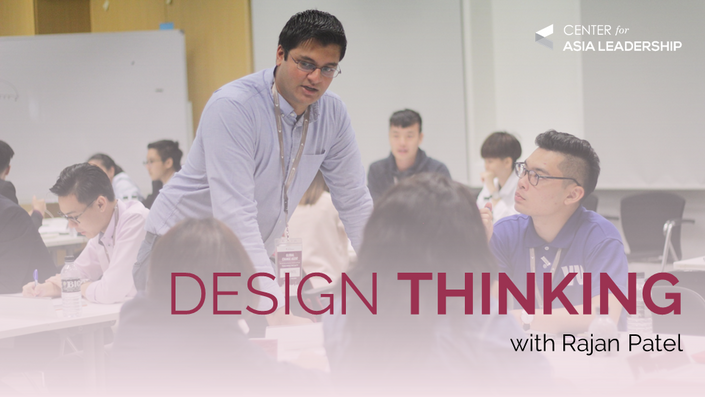 Design Thinking Course
Leading Innovation By Design
Your Teaching Fellow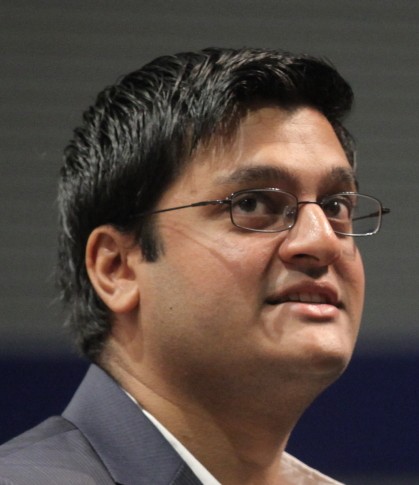 Rajan Patel is an Entrepreneur, Maker, Innovator, and an Educator. He co-invented the Embrace Incubator, a product of empathy-driven design that has saved the lives of over 300,000 babies across the developing world and won numerous awards including The Economist Social Innovation Award, Top Innovation from the World Health Organization (WHO), and the McKinsey Social Innovation Award.
Rajan also co-founded Dent Education, an organization that helps young people find their voice, realize their creative potential, and work together to solve society's most persistent problems.
---
Rajan holds a BS in Mechanical Engineering from Stanford, an MBA from Stanford, and an MPA from Harvard University.
Course Outline
Design Thinking Sprint
Available in days
days after you enroll
Finding the Right Needs
Available in days
days after you enroll
Course Description
The pace of technical progress and globalization of the world has made innovation no longer a luxury, but a necessity. Design Thinking, rooted in the most innovative companies of Silicon Valley, is widely lauded as an effective approach to uncover real user needs and solve problems creatively. This approach has developed influential products, services, spaces, and interactive experiences.
In this course you will learn the foundations of design thinking through hands-on workshops. Specifically, you will be exposed to key frameworks such as user empathy mapping, process mapping, stakeholder mapping, immersion, fly-on-the-wall observation, story-sharing, identifying insights, themes, and patterns, point-of-view statements, rules of brainstorming, generating a volume and variety of ideas, framing 'how-might-we' statements, rapid prototyping, transforming ideas into the physical world, failing cheap and fast, co-creating with end users, learning and iterating.
---
What to Expect
The aim of the program is to help you effectively develop deep user insights that can address the needs and aspirations of your stakeholders. To this end, you will engage in a mini-project and be expected to go out into the field, equipped with the necessary tools, to cull observations and insights for solutions. You will also look at cases of how Design Thinking has been employed to create more agile and innovative organizations and reflect on the implications of your own organization.
By the end of the program, you will have the tools you need to better understand your users and their needs, discover new opportunities, and innovate your way to success.
---
KEY OUTCOMES
Through the program, you will
Understand the design thinking process
Gain perspective on using design thinking to understand the unique needs of different segments
Identify best practices to initiate the process of creating thoughtful, human-centric solutions that meet today's business performance challenges
Develop models and a road map for on-going ideation and innovation
This course is designed to be done as a team. It is recommended that a group of 3-5 participate together to achieve the course goals.
Attending the course individually is still possible, but you may feel the need to find others to get feedback from and brainstorm with.
Frequently Asked Questions
How long do I have access to the course?
The course is yours to access for a limited time. You may download the activities as PDFs for you to keep and revise.
Who is this course meant for?
This course is meant for anyone who designs services, products, or policies used by humans, so all of us. Designing for people is the cornerstone of this course and can be applied by anyone.
Should I go through this course with my team?
Yes! Working together with a group will provide the best learning experience for this course. You can also attend the course by yourself but it is recommended you get feedback from others throughout the process.
What if I'm not satisfied with the course?
We strive to make all our courses useful and relevant for our students. But if you feel this course is not for you, we would love to get in touch with you to hear your feedback. Please feel free to email us at
[email protected]
Personal and professional change begins here